What Is The Mission?
• Through the worldwide outreaches of Inspiration Ministries more than 3.5 million souls have confirmed they prayed the prayer of salvation already this year!
• Provide discipleship resources to empower spiritual growth in Believers
• Provide a clear path for YOU to participate in the Great Commission by supporting spiritual growth of New Believers! (Matthew 28:18-20)
• IT'S YOUR SUBSCRIPTION WITH A MISSION!
"I don't have to pay for my annual subscription, but I do. It's that important to me to a share a free subscription with a new believer."
-Lisa, VP Inspiration TV & Inspiration On Demand
Biblical Teaching
Strengthen your faith with access to leading Bible teachers of our day, including Dr. David Jeremiah, Dr. Charles Stanley, Joel Osteen, Isik Abla, Paul Adefarasin, and many more!
Inspiration Kids
Featuring a lineup of safe, fun, and character-building children's shows like Ryan Defrates, Owlegories, God Rocks!, Kids Beach Club, Discovery Jones and more that educate, entertain, and inspire your children to know God more every day!
Something for Everyone!
Your family will enjoy quality shows for every age featuring Movies, intense dramas, fun family shows, and moving Inspiration Ministries Originals.
REAL STORIES
Explore true stories of people and events that changed the world!
Experience the Difference!
Anytime. Anywhere.
Inspiration TV On Demand is accessible on your smartphone, MAC, PC, Roku, and more.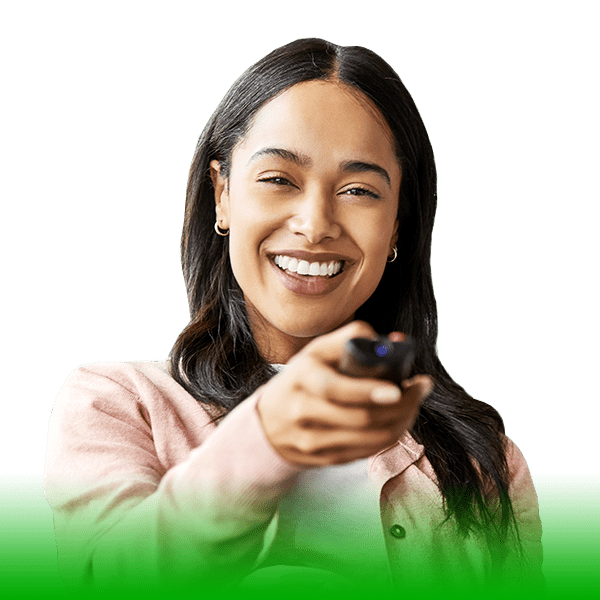 Subscription with a Mission™
Change a Life For Christ With Your Subscription
With your annual subscription, you PAY IT FORWARD by blessing a new believer from our global Gospel outreach with the gift of an annual subscription!
ACTIVATE Your 30 Day Free Trial Now!
Try us free for 30 days! If you enjoy your Inspiration On Demand trial, do nothing and your membership will automatically continue for as long as you choose to remain a subscriber. Cancel anytime before your trial ends and you won't be charged. There's no complicated contract, no cancellation fees, and no commitment. Cancel online anytime, 24 hours a day.
Step 1
Start Your Annual Plan
Step 2
Create Your Account – Email, Name and Password
Step 3
Enter Payment Info and Complete Order
Credit card NOT billed until AFTER free trial!
Frequently Asked Questions
We are so glad you asked. Inspiration TV and Inspiration On Demand is a Salvation and Discipleship outreach of Inspiration Ministries, founded by David Cerullo in 1990.
Our desire is to shine the Light of Christ brightly and help you turn off the darkness!
For more information on Inspiration Ministries you can visit www.inspiration.org
Our ministry's goal is to provide you with valuable tools for your faith journey. Therefore, we work hard to keep our costs low while providing you with quality, inspirational entertainment and powerful teaching at your fingertips.
For only $40 annually.
(New content added weekly)
Please note: New content is added weekly and with each paid annual subscription, Inspiration TV will PAY IT FORWARD and gift an annual subscription to a new believer from our global salvation initiative. This truly is a Subscription with a Mission.
By providing your credit card information, you are assuring your ability and intent to continue with the service only if you are fully satisfied.
We have no irritating contracts and you can cancel at any time. You will not be charged until after your trial period. We will even send you a reminder letting you know that your free trial is ending should you choose to cancel.
If you are not satisfied – please, let us know before you cancel. We are a new on demand platform and want to serve you with excellence. We would appreciate your insights on how we can improve.
Inspiration On Demand is accessible on iOS, Android, MACs, PCs, Smart/Connected Televisions, Amazon FIRE, Roku, and AppleTV.
Although you can sign up with an external provider, to avoid additional fees, first sign up at the Inspirationtv.com/ondemand. Or just click the "Try 30 days Free" button.
Step 1
Choose your plan
Step 2
Create your account
(Email, Name, Password)
Step 3
Enter Payment Information and Complete Order
(Credit card not billed until after free trial)